The ban of all herbicides raises the issue for maintaining sports lawns.
NATUITION equipement offers a sustainable weed control solution for professional landscapers:
To extract weeds with a pivot root system
To damage weeds with creeping roots (milling option)
To add seeds after weed extraction in order to enable natural concurrency
The equipment is presented in the form of an autonomous smart weeder (fully GPS RTK and cordless)
| Characteristic | VIOLETTE |
| --- | --- |
| Dimensions, mm | 1200x800 |
| Weight, kg | 45 |
| Working zone, mm | 300x200 |
| Autonomy, h | 10 |
| Navigation | GPS RTK |
| Technical description | Brochure |
| Recommended price, € | Starting from 30 500 |
The issue of weed control has become a societal concern. NATUITION company based in LA ROCHELLE innovates with a selective weeding equipment for sports fields. This equipment smartly locates the weed, accurately picks it up in mechanical way and replaces it with seedling blades of grass.
Goodbye to post-war chemistry, welcome to sustainable weed control. Change benefits not only the well-being of future generations, but also the professionals of green spaces. Back, wrists, shoulders, knees are safe, there is no need to bend down. Innovation: Weed control is clean without any harmful products; it is sustainable because the root is removed and collected. Also, the grass is improved because the loosened soil hosts a noble seed. The staff is wholeheartedly satisfied to restore the sporty and aesthetic quality of the sports fields. The danger is to keep using herbicides because of the lack of a weeding solution. Landscape professionals, you are the pioneers of transition.
The foliar exchange surface of a maintained turf/lawn is an environmental gain; a stadium forms an oxygen lung in an urban heat island. To master and sustain nature is the asset of tomorrow.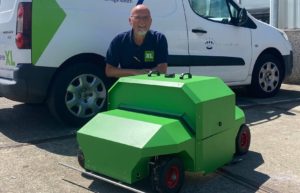 We have rented violette for 3 weeks. Very interesting experience, good combination with existing machines.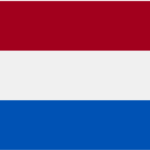 Municipality of Den Bosch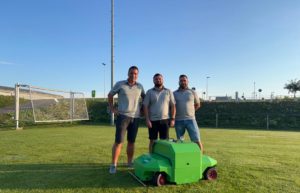 Swiss Green Sportstättenunterhalt AG is testing Violette in Switzerland – the sustainable solution to manage weeds with large leafs on the natural sport pitches. Violette has a big potential, we are waiting to showcase it in near future to our customers also in parks and golf.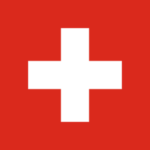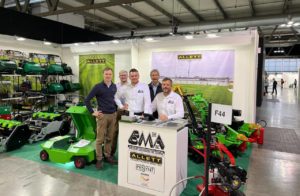 VIOLETTE showed big interest in Italian market during the show My plant & Garden 2022, especially with the feature of "poa annua".
We expect to start exclusive distribution in Italy this year due to high potential of this product.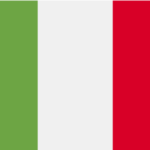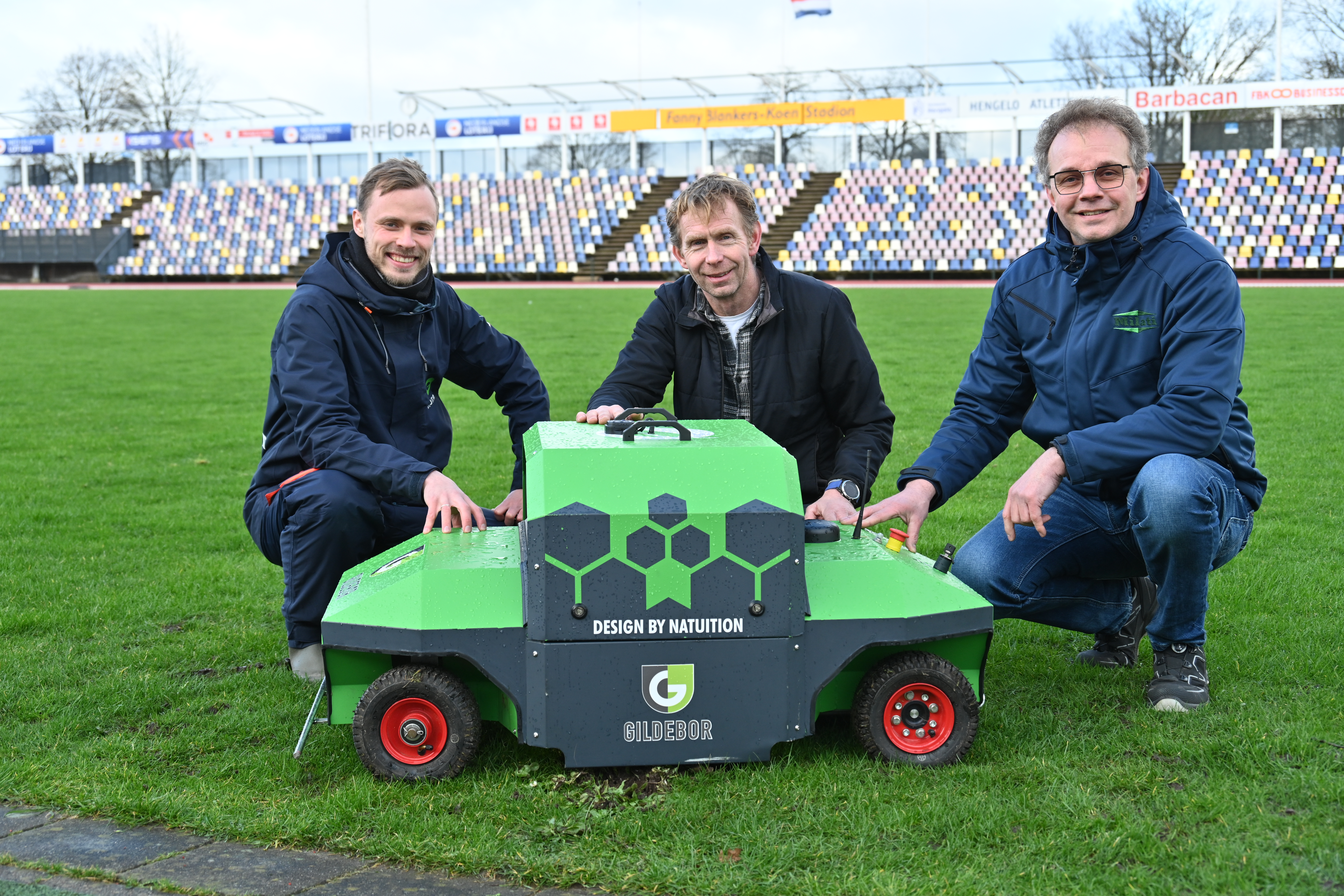 We are exclusive distributor of VIOLETTE in BENELUX since 2019. Lots of interest to this innovative product during the shows, demo-days and demonstrations.
We have already 2 machines that are always in rental or demonstrations.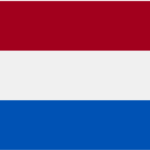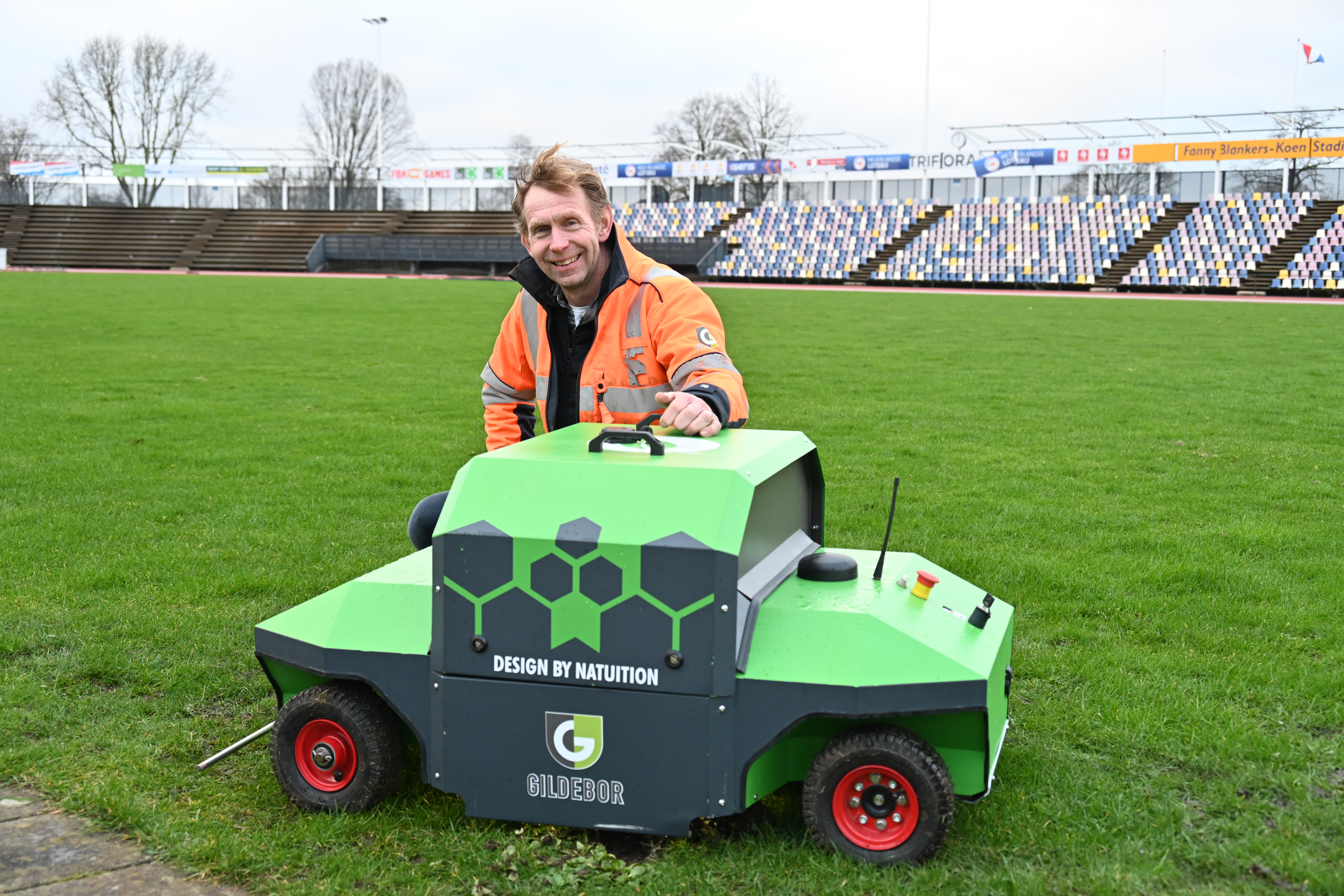 We have purchased Violette in 2020 for Gildebor. Robot has already performed during several hundreds of hours on our field and we are satisfied with the result.
Since the purchase we have already received several hardware and software updates from NATUITION.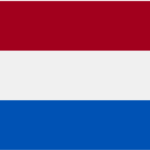 Field Manager of the year 2021, GILDEBOR
Region
Distribution
Contact
Netherlands
MILATI
Arjen Spek
info@milati.nl
+31 6 27383013
Belgium
MILATI
Arjen Spek
info@milati.nl
+31 6 27383013
Luxembourg
CBZ
Stefan Streit
+352 350964
info@cbzsportconstruct.com
Italy
BMA snc
Allesandro Bonati
alessandro.bonato@bmabonato.com
+393488067695
France
Cobalys
+33 1 64 91 44 28
France
Naturalis
Philippe Desplantes
philippe.desplantes@naturalis.fr
+33 3 80 69 22 21
France
Vertys
Bastien Berland
b.berland@vertys.fr
France
Comptoir Agricole
Thierry WENDLING
+33 3 90 22 71 33
thierry.wendling@terragreen.eu
Switzerland
SWISSGREEN
Gilles Monney
+41 79 332 01 34
gilles.monney@swissgreen.ch